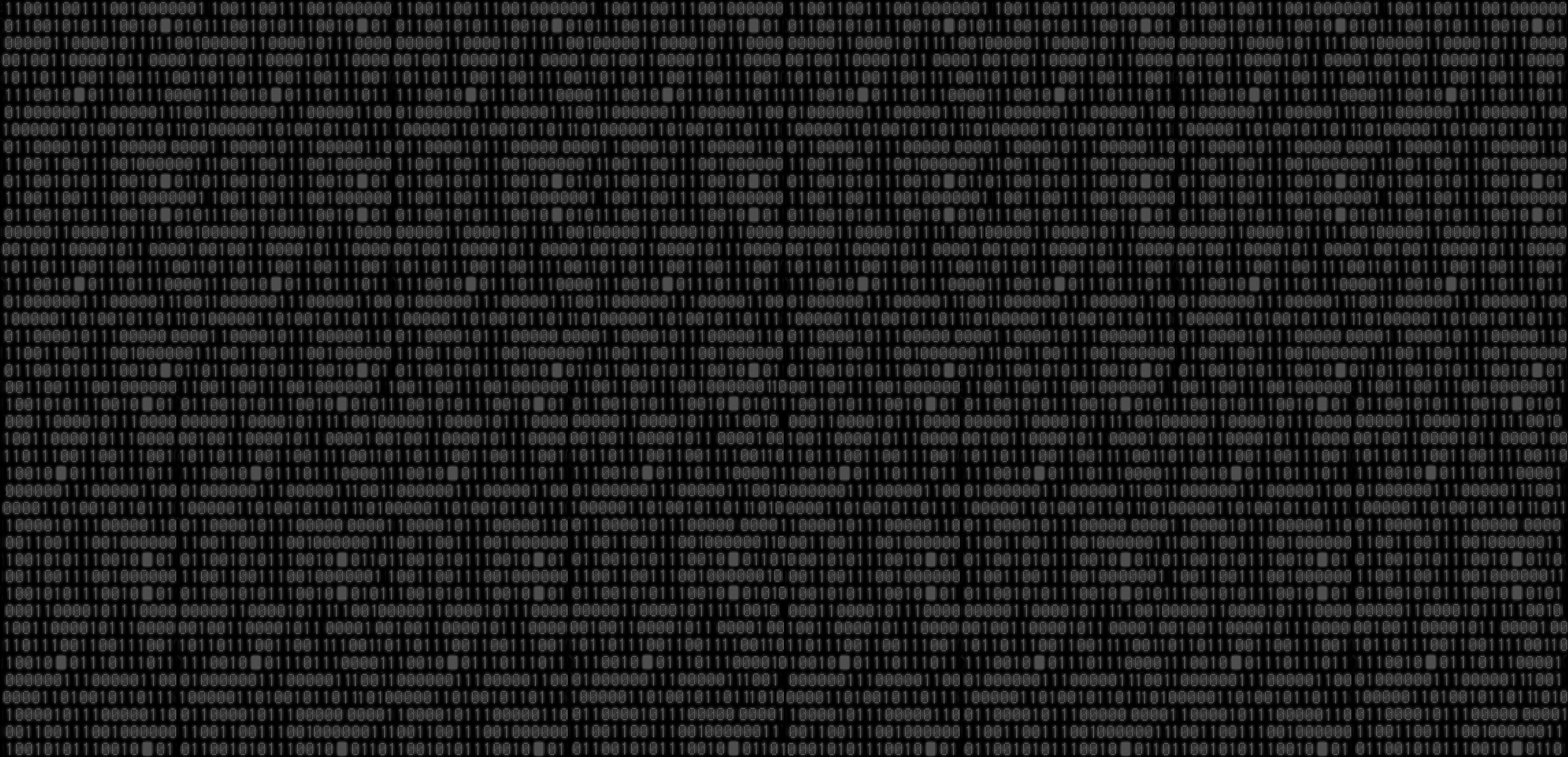 The 2022 U.S. Open ISKA World Martial Arts Championships went down exactly one week ago. There were many great things about the event and a few areas in which the community realized we can still improve. I will address some of these areas for improvement in this article, but the primary focus is to highlight a handful of athletes who particularly impressed me this past weekend. It was a special tournament for me personally, not only because I got married exactly one week before the Night of Champions, but because this was the first U.S. Open in 16 years that I did not compete in. I officially traded in my green bo for an ESPN-branded microphone, and loved every minute of it. Now, without further ado, here is Jackson's Five.
5. Rumble, Young Men, Rumble
A version of this quote stands out to me for two reasons. I first heard "Rumble, young man, rumble!" while watching a Muhammad Ali hype video on YouTube while I was warming up for some tournament as a twelve-year-old trying to make a name for myself. I didn't hear it anywhere else for years until the 2014 Battle of Atlanta, where a prime Justin Ortiz went toe-to-toe with the greatest of all time in an overtime instant classic against Raymond Daniels. Coach Damon Gilbert yelled at JO, "Rumble, young man, rumble!" as momentum swung in his favor. So… what does this have to do with the U.S. Open?
I was ringside to watch both the 14-15 boys' point fighting division and the 12-14 open weight, and the talent in that division absolutely blew me away. I was there supporting my newest teammate on Team Paul Mitchell, Sebastian Villanueva, who I now recognize as one of the best listeners that I have ever seen among young fighters. The instant Coach Damon would yell out a command, Super Sab was making the adjustment. He would walk away with both the grand championship and the open weight title, but I was impressed with several other fighters in the division too.
I was also at that ring to scout Christian "Cheeks" Elizondo, who the other Team Competitive Edge coaches and I had been watching since he won the youth forms overall at the Diamond Nationals last year with his traditional kata. Cheeks fought very well, forcing the eventual champion to overtime early on in the divisional bracket. I also had a chance to watch Jake Mueck, a disciple of Trevor and Casey Nash who made it all the way to the first place match. Jake impressed me a great deal as well, lifting his leg and kicking like only Trevor Nash could. I'm not just saying that either, his body position and leg movement literally looked just like Trevor's. The grand championship fight was Sebastian against Daygan Talbott, who I have actually trained for his bo form in the past. Daygan also looked fantastic that day, and the entire division showed everybody watching just how bright the future of point fighting is. I left that ring thinking to myself, "Rumble, young men, rumble!"
4. Long Time Coming
Joey Castro got onto me after the night show for calling him "old" on the broadcast (in jest, of course). The fact of the matter is that I have watched the now 36-year-old travel the circuit for the entirety of my career, and he has brought the same intensity and passion for the martial arts to every single performance. Everyone knows about the patented "No flips, no tricks, just Karate-Do!" call out before he enters the ring. The astute observer will even remember times that he has intentionally hidden the names of his competitors into his kiai (it's true, ask him). I even remember a grand championship that I was judging at Conell Loveless' NAIKC up in Detroit in which Joey ran three different forms to compete against one another because he had three different draws in the grands. If that isn't good enough, he also asked the judges to pick the names of different kata out of a hat before the division so that he would know which three forms to run. All of this is just a small part of the legend of Joey Castro.
His entire journey in sport martial arts culminated in a crowning achievement in Orlando. After decades of traveling multiple circuits, perfecting his craft, and winning countless titles, he finally won his first ISKA world championship. Congratulations Joey, if anyone at that tournament deserved to win one of those coveted titles, it was you.
3. All About Avery
One of the most difficult feats to achieve at a sport karate tournament is to fight in every single division that you are eligible for and go undefeated for the weekend. One blown call in the open weight division, your teammates giving up too many points in team fights, there are so many things that could spoil an undefeated weekend that are almost completely outside the control of the athlete. However, if I have learned anything in my years dedicated to this sport, it's that greatness always finds a way to make the impossible happen.
Avery Plowden is unquestionably one of the great fighters of this generation, and he proved it to all of us at the Open. Starting on Thursday, he teamed up seemingly on a whim with incredibly talented fighters Alex Mancillas and Justice Floyd. With Plowden leading the charge, they stormed to the finals and earned a spot on stage Saturday evening. Against the All Stars (who were also a hybrid squad fighting with Brayan Rodriguez of Team Proper) Mancillas and Floyd set the stage beautifully. Plowden's team had a one point deficit, and all he had to do was go be himself. A few clashes later, "Team PMF" had the lead again and never looked back.
I didn't get a chance to watch his divisional fights, but I did see enough of the heavyweight grand championship against Coca Guzman to know that Plowden was also able to respond to adversity against a fantastic fighter. Plowden found himself behind early in the second round, but exuded the remarkable patience that all great champions have and relied on his near flawless fundamentals to come back and win the match. Then there was the open weight, where Plowden quite literally plowed his way through the competition behind the reverse punch that is transcribed into his DNA. In the final fight of the open weight, which took place under the lights at the Night of Champions, he simply dominated. One second I was calling a reverse punch here and a back fist there on the broadcast, then I blinked and the fighters were bowing out because Plowden had amassed a 10-point spread.
In this sport, I feel we often don't appreciate our greatest competitors until they have stepped away to pursue the rest of their lives. Avery Plowden is blessing us with his performance despite working full-time as a successful attorney. Let's all agree to appreciate this man before we don't have the opportunity any more.
2. Girl Power
One of the aforementioned areas of improvement would be featuring the women's point fighting division in the Night of Champions. To the promoters' credit, it is my understanding that the women's 18+ open weight final was scheduled to be ran on stage until the ring that was operating the division accidentally ran the final fight. Regardless of what the explanation is for why it didn't happen, I am going to take this opportunity to shout out a bunch of the amazing women who scored big wins at the U.S. Open.
I'll begin with the point fighters, as Melanie Ortiz stood out above the pack winning both the 18+ overall grand championship AND the 30+ title. It is extremely rare for this to happen in the sparring divisions and for it to happen at one of the largest tournaments in North America is a major achievement that is the metaphorical feather in the cap of an amazing career for Ortiz. I would also like to shout out Raelynn Perkins, who won her divisional grand championship before coming up short in the fantastic matchup against Ortiz for the overall. Although I did not get a chance to see these matches, I also want to give props to Vanessa Sanchez for winning the women's open weight division, and to Cassandra De La Barrera and Hope Hamilton of Team Legend for taking home the team championship.
The women's forms and weapons competition was every bit as fierce. Haley Glass continued to be absolutely dominant despite managing a shoulder injury throughout the weekend. She won both the forms and weapons overall grand championships, then proceeded to defend both her CMX forms and weapons ISKA world championships on Saturday night. Her first full season representing Team Paul Mitchell is certainly one for the record books. Glass also faced a couple of formidable opponents in the finals. Sara Campbell of Team AKA was the runner-up in weapons after she nailed her bo form with an outstanding level of difficulty and even a couple signature moves. In forms, the runner-up was a newcomer to the U.S. Open stage in Julia Moreci Guanzon who met the crowd with a smile and represented herself very well.
On the traditional side of forms and weapons, I'll avoid too much bias by just briefly shouting out my lovely wife, Gabrielle Rudolph, for winning her first career ISKA world championship. Kaelyn Kowalski was also a standout competitor last weekend, getting a massive win in the traditional challenge division that propelled her to the Night of Champions where she nailed her form and was close to victory. While sitting ringside to support my new bride, I couldn't help but recognize some of the other very talented traditionalists that share the mat with her in that Japanese division. Amber Rutherford and Ana Lucia Conde in particular impressed me with their skills.
All of this amazing discussion is just in the 18-29 division. In the seniors, Melanie Strauss won both the forms and weapons overall grand championships for the second consecutive year. As for the juniors, I could write an entire article shouting the praises of those amazing competitors. In the interest of eventually closing out this countdown, here are the names of every junior female competitor (forms, weapons, or fighting) who won a divisional grand championship or ISKA title at the Open in no particular order:
Isabella Nicoli (13 & under ISKA weapons champion, weapons overall grand champion, forms overall grand champion, CMX weapons grand champion, traditional weapons grand champion, and traditional forms grand champion), Kodi Molina (13 & under CMX forms grand champion), Katelyn McMillan (14-17 traditional weapons grand champion), Averi Presley (14-17 ISKA CMX weapons champion, overall weapons grand champion, CMX weapons grand champion) Alyss Groce (14-17 ISKA CMX forms champion, CMX forms grand champion), Madison Magnotta (14-17 ISKA traditional weapons champion), Sofia Rodriguez Florez (14-17 ISKA traditional forms champion, overall forms grand champion, traditional forms grand champion, 14-15 sparring grand champion), Aria Martin (10-11 sparring grand champion), Victoria Homsani (12-13 sparring grand champion), Katarina Herman (16-17 sparring grand champion).
1. Passing the Torch
Anyone who knows me, knows how much I love sport karate. Although I will never officially announce retirement and always reserve the right to come back whenever I have time to train for it, it is clear that the prime of my career is over as I shift my focus towards medical school and my new position as the Player Development Coach for Team Paul Mitchell. I thought that what I did at the U.S. Open last year, running back and forth between commentating in the booth and competing on stage while setting a record five consecutive synchronized weapons titles with Jake Presley and winning my tenth individual ISKA weapons title, would be the storybook ending that I always envisioned for my career. However, I feel that the last chapter was written by those who I passed the torch to over the weekend.
I mentioned the record synchronized weapons streak with Jake Presley, which actually extends back one more year for me when I won the title with Kyle Montagna as my partner. With me hanging up my uniform and Jake battling a few injuries this season, it would take a pair of new Team Paul Mitchell members to continue the streak. What made this even more special is that the duo stepping up happened to be Ben Jones and Esteban Tremblay. I have trained both of these young men since they were eight years old. Ben was a Hyper Pro super fan who watched all of our DVDs and dreamed of being on the same stages that my peers and I were on. Esteban could barely speak English and at one point thought he was going to be a double bo guy, but I always saw that he had what it took to be a great single bo competitor. To both of you, I am so proud of the competitors and leaders that you have become. Congratulations on keeping the streak alive for a seventh straight year, you earned it.
I've said his name a few times now, and it's time to finally address him directly… Jake Presley. Jake was one of my first close friends in sport karate. Our friendship has included everything from mentorship, to being his sync partner, and above all else brotherhood. He will never let me forget about the time that he beat me in a traditional weapons runoff at AmeriKick, and he certainly won't let me forget the 2014 Warrior Cup when he famously told me "don't hold back now" as we were bowing in. Let's just say that Jake went home with his first Warrior Cup that night. As for this year's U.S. Open, I vacated the ISKA title that I had held since 2017, opening the door for whoever wanted it most to become the next champion. Jake's extreme bo form looked as sharp as I have ever seen it, and I am so glad that I was able to pass the torch to him with a victory on Saturday night.
That's an emotional end to this edition of Jackson's Five. Thank you to all my readers for your support as I try to highlight these athletes and work on building a better future for the next generation of sport karate champions.
Us open karate, Iska, Naska, Sport karate
Black Belt Magazine
[crypto-donation-box]