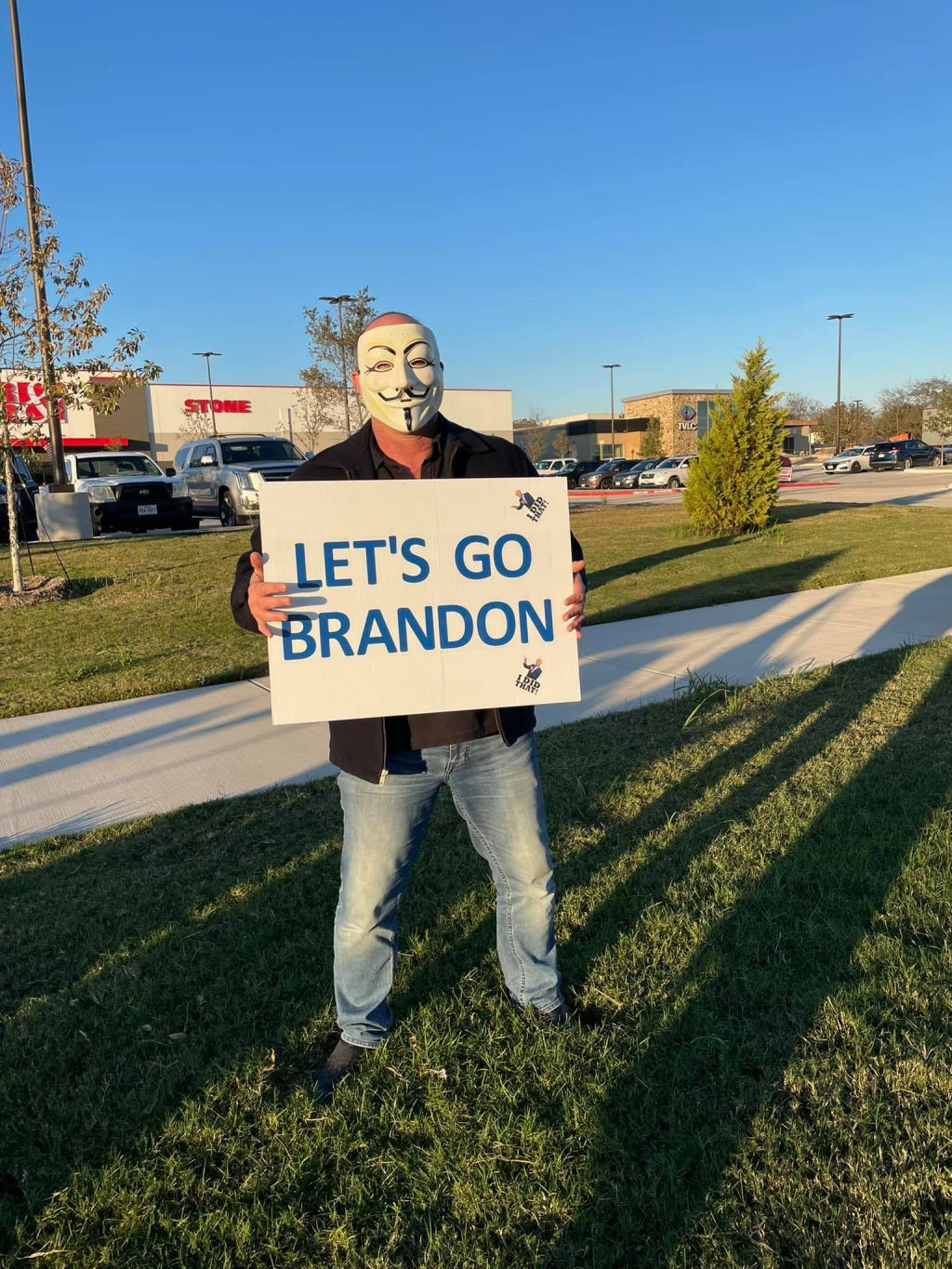 At the November 5th rally for medical freedom in front of Raytheon Technologies in McKinney, TX, you could even find Anonymous cheering for personal liberty, confidential doctor-patient relationships, and Brandon.  "No Jabs for Jobs" was the theme.
Raytheon is a major player in Cyber Security for the US government and could potentially lose many key personnel with security clearances if it enforces the Biden vaccine mandates.
As it stands, Raytheon has not rescinded its requirement that all employees be vaccinated by December 8th.  After January 1st, 2022, all new and existing Raytheon employees must be vaccinated or face termination.
Raytheon Technologies employs over 180,000 people worldwide.   Raytheon employs more than 11,000 people in 18 major Texas locations and spends over $2 billon annually with Texas suppliers.
Raytheon recently opened new facilities in McKinney, Texas.  This new facility was praised and endorsed by local Texas politicians and Governor Gregg Abbott himself for bringing over 500 new jobs to the area.