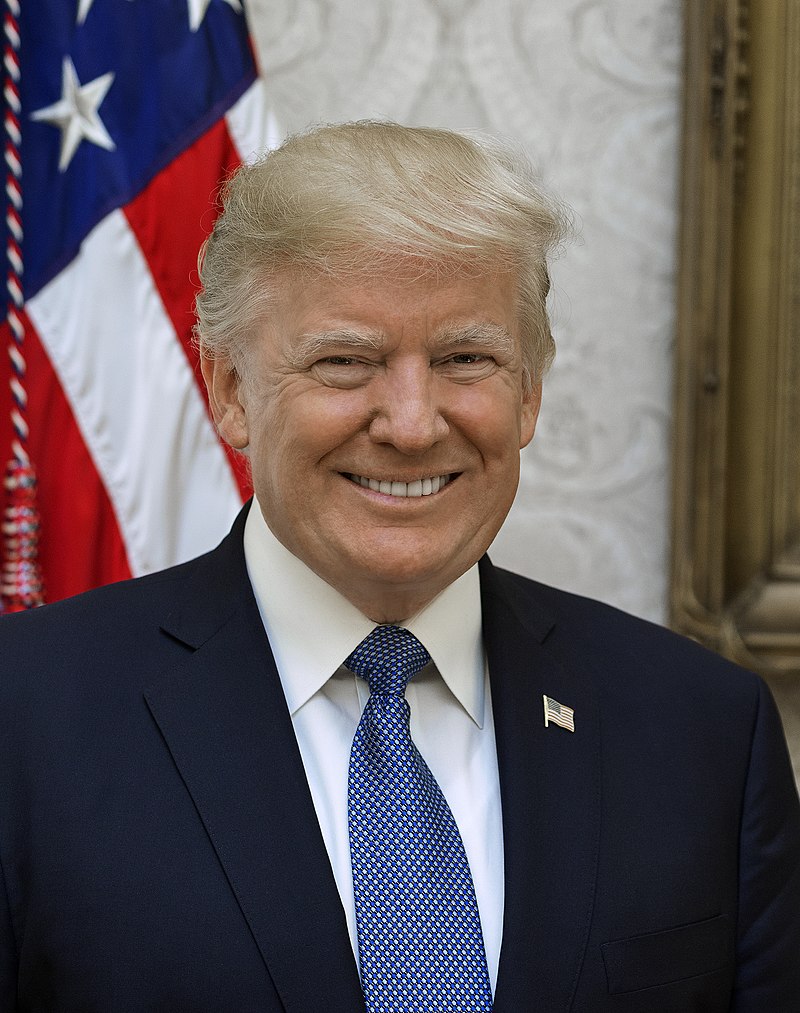 "Bedminster, NJ— Today, President Donald J. Trump announced his initial New Hampshire Grassroots Leadership Team with over 150 dedicated activists and organizers throughout the Granite State's ten counties. These supporters represent the overwhelming strength of the MAGA Movement and will again propel President Trump to win the First-in-the-Nation primary. 
"Once again, President Trump has demonstrated his commitment to helping grow the Republican grassroots in New Hampshire," said Stephen Stepanek, President Trump's Senior Advisor. "From his repeated visits to the state, to his willingness to headline the most successful fundraiser for the New Hampshire Federation of Republican Women tomorrow, President Trump has shown that he respects and cares for the heart and soul of New Hampshire's Republican Party."
Members of President Trump's Grassroots Leadership team join over 50 New Hampshire legislators who earlier this year endorsed the President's frontrunner campaign.  
New Hampshire County & City/Town Chairs:
Belknap County, County Commissioner Peter Spanos
Carroll County, Frank McCarthy
Cheshire County, Augusta Petrone
Concord City, Alex Dellas
Coös County, Jack & Sandra Riendeau
Derry Town, Bud Evans
Grafton County, State Representative John Sellers
Hillsborough County, State Representative Vanessa Sheehan
Manchester City, Alderman Crissy Kantor
Merrimack County, State Representative Clayton Wood
Nashua City, Di Lothrop
Rockingham County, State Representative Lilli Walsh
Strafford County, Steven Beaudoin
Sullivan County, State Representative Jonathan Stone
New Hampshire Town & Ward Captains:
Alexandria, Bryan Richardson Sr.
Allenstown, Matt Pitaro
Alton, Priscilla Terry
Amherst, Kam O'Keefe
Atkinson, Peter Torosian
Auburn, Antonia Gianitsopoulos
Bartlett, Steve Paul
Bedford, Michelle Morgan
Belmont, Charles Dowd
Bennington, Ernie Giovelli
Berlin, Ralph Collins
Bow, Ted Smith
Brentwood, Lois DeYoung
Bridgewater, Sheila Tripodi
Bristol, Melissa Bocelli
Brookfield, Gus Stratton
Campton, Linda Molinaro
Candia, Jim Logan
Charlestown, Tim O'Hearne 
Chester, Richard "Dick" Trask
Chichester, Kathy Holmes
Claremont Lead, Steven Horsky
Claremont – Ward 1, Patrick Lozito 
Claremont – Ward 2, Connor Whipple 
Claremont – Ward 3, Mike Moote 
Columbia, Valerie Rella
Concord – Ward 1, Harry Muzzer
Concord – Ward 4, Norman Agicome
Concord – Ward 5, Patrice Meyers 
Concord – Ward 7, Alison Cooper
Concord – Ward 8, Dennis Soucy
Conway, William Cuccio
Cornish, Brian Meyette 
Dalton, Christina Fintonis
Danville, Lisa Barr
Deerfield, William Rudd
Deering, Nicholas Pringle
Dover – Ward 1, Jonathan Lightbaun
Dover – Ward 2, Laura Tuma
Dublin, Leo Plante
Durham, Jeff Berlin
East Kingston, Stacey Yeatts
Eaton, Nella Thompson
Epping, Talia Walley
Exeter, Valene Pevear
Franklin – Ward 1, Ann Kegley
Fremont, Jeff Diggins
Goffstown, John Caira
Greenland, Terese Wall
Groton, Robert Wayne McClory
Hampstead, Diane Fisher
Hampton, Bob Bowser
Hampton Falls, Mary Ann Gargiulo
Hancock, Adam Devlin
Hart's Location, Guy Putnam
Haverhill, Kat Powers
Henniker, Sabrina Antle
Holderness, Mike McLaughlin
Hollis, Dave Werner
Hooksett, Ernie Bencivenga
Hopkinton, Michael Tocci
Hudson, Randy Brownrigg
Jaffrey, Christopher Mazerall
Keene – Ward 1, Charles Smith
Keene – Ward 2, Jonathan Liptak 
Keene – Ward 3, Anastasia Piazza
Kensington, Valerie Watkins 
Kingston, Pam Brown
Laconia – Ward 4, Kevin Veno
Laconia – Ward 5, Charles Bradley
Laconia – Ward 6, Jason Peterson
Litchfield, Sam Terrill
Littleton, Lynda Payette
Londonderry, Brian Crowley
Loudon, Terese Bastarache
Lyndeborough, Karl Zahn
Manchester – Ward 1, Tom Tetrault
Manchester – Ward 2, Ian Brown
Manchester – Ward 3, Rick Blais
Manchester – Ward 4, Raymond Wright
Manchester – Ward 5, Ken Tassey
Manchester – Ward 6, Kerry Knight
Manchester – Ward 7, Steven Dillon
Manchester – Ward 8, William Spaulding
Manchester – Ward 9, John Brent
Manchester – Ward 10, James Mara
Manchester – Ward 11, Matt O'Brien
Manchester – Ward 12, Deb Roux
Merrimack, Jamie Williams
Milford, Anthony Boucher
Mont Vernon, James Williams
Nashua – Ward 1, Marie Muller
Nashua – Ward 2, Danielle Hidden
Nashua – Ward 3, Daniel Paul
Nashua – Ward 4, David Narkunas
Nashua – Ward 5, Chuck Lothrop
Nashua – Ward 6, Dan LaPointe
Nashua – Ward 7, Avalon Lewis
Nashua – Ward 8, Mike Hogan
Nashua – Ward 9, Karen Thoman
New Boston, Jennifer Febonio
New Ipswich, George Wheeler
New London, Caroline Elliott
Newbury, Rod Turner
Newfields, Carolyn Scanlon
Newport, Julie Sims
North Hampton, Maria Elliot
Northfield, Kenna Cross
Northwood, Steve Robinson
Nottingham, Maureen Campaiola
Pelham, Dave Abare
Pembroke, Heidi Hanson
Peterborough, Kymberly Thomas
Plainfield, Paul Yates
Plaistow, Doug Thompson
Plymouth, Micah Mickelboro
Portsmouth – Ward 1, Jeff Castongum
Portsmouth – Ward 2, Nancy Knowles
Raymond, Nicole O'Blenis
Richmond, Sean Sprague
Rochester – Ward 5, Derek Kittredge
Rollinsford, Jacob Schanck
Salem, Gretchen Meisner
Sandown, Norma Drowne
Seabrook, Rich Zannini
Shelburne, Ed Watson
Somersworth – Ward 1, Rich Brooks
Stewartstown, Ransom Placey
Stratham, Drew Pierce
Temple, Kathryn Rockwood
Thornton, Ellen Suprunowicz
Tilton, Lisa Freeman
Wakefield, Dave Takis
Weare, Steve Mario
Windham, Roy Dennehy
Wolfeboro, Gary Brockney"
The post President Donald J. Trump Announces New Hampshire Grassroots Leadership Team appeared first on The Desk of Donald Trump.
Statements by Donald J. Trump
The Desk of Donald Trump

Donald J. Trump 45th President of the United States
[crypto-donation-box type="tabular" show-coin="all"]