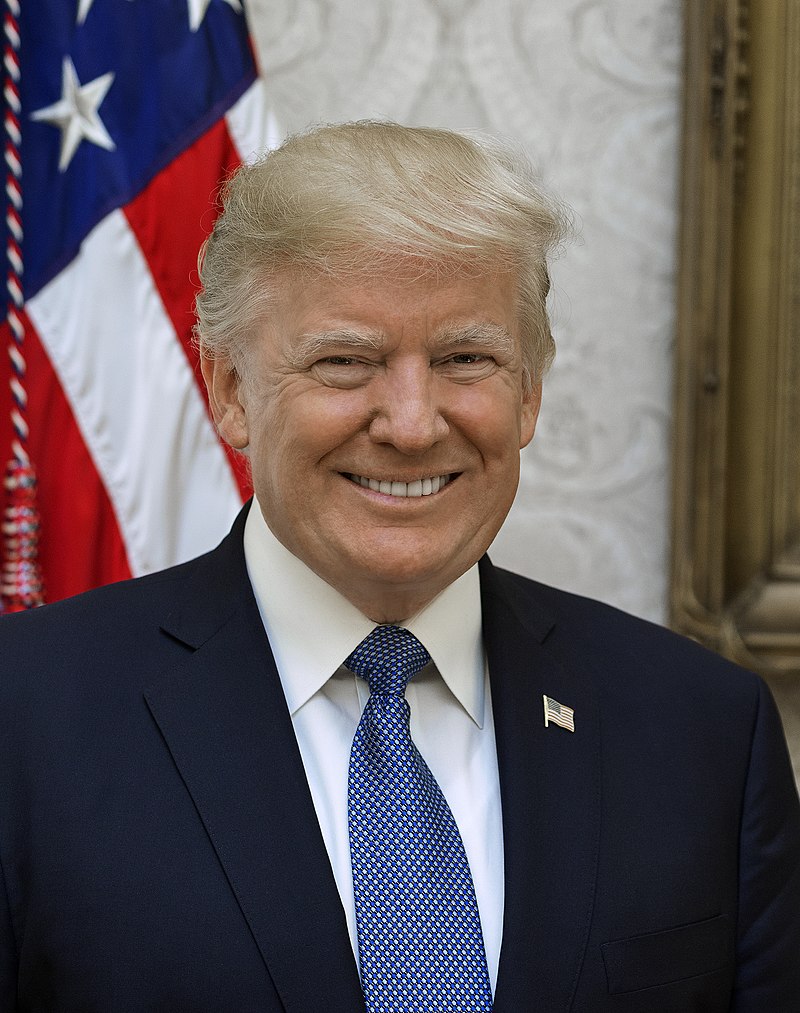 "I was at the @WhiteHouse yesterday with President @realDonaldTrump, HHS @SecAzar and others to discuss vaccine distribution plans and highlight the incredible potential of Operation Warp Speed. Florida looks forward to vaccines being shipped soon!" – Ron DeSantis, 12/9/20
"President Trump saved millions of lives, opposed mandates, and embraced the Federalist system to allow States to make the decisions best for their people. Ron DeSantis continues to lie about his record, as he personally oversaw mass vaccinations and imposed radical lockdowns.
DeSantis cracked down on Florida business that didn't practice social distancing, 2+ months after President Trump stated, "the cure cannot be worse than the disease."
DeSantis praised the Covid vaccine's lifesaving potential, stating, "These vaccines are saving lives." Adding, "They are reducing mortality."
According to Christina Pushaw, DeSantis "speaks positively of vaccines in every public appearance (1600+ times)."
In 2021, it was reported that DeSantis' top donor invested in a monoclonal antibody treatment sold by Regeneron, which was then promoted by DeSantis.
In December 2020, DeSantis tweeted his support for the incredible potential of Operation Warp Speed.
DeSantis' Real Record On Covid
On March 2, 2020, DeSantis issued an executive order directing state Surgeon General Scott Rivkees to declare a public health emergency in Florida due to Covid.
On March 17, 2020, DeSantis issued an Executive Order that would reduce density and crowds in restaurants, bars, nightclubs and beaches. He also declared that Universities should switch to remote learning for the rest of the spring semester.
On March 20, 2020, DeSantis closed restaurants and gyms. A few days later, DeSantis asked President Trump to declare Florida a major federal disaster area.
DeSantis also ordered Floridians to quarantine for 14 days. DeSantis set up checkpoints to quarantine travelers who arrived in Florida.
DeSantis kept open abortion clinics, despite attempts by pro-life groups to close them.
DeSantis praised President Trump's record in Florida during Covid stating that, "The president's been great for Florida."
In April 2020, DeSantis praised Trump's efforts in helping him secure masks for residents of Florida.
DeSantis touted President Trump's federal loan program that helped support small business during the pandemic.
He also praised President Trump as "outstanding" during the pandemic.
On April 18, 2020, DeSantis ordered all schools to be closed for the remainder of the year.
On April 25, 2020, DeSantis said he was in no rush to lift restrictions on Florida's businesses.
In June 2020, DeSantis urged Florida residents to wear masks while in public.
In July 2020, DeSantis extended the state of emergency in Florida by an additional 60 days.
In September 2020, DeSantis was seen wearing a mask outside while greeting President Trump at the airport in Florida.
In October 2020, DeSantis praised President Trump for the federal government's response to the pandemic.
He also praised Trump's response to Covid during an October rally in Tampa.
Despite DeSantis' Attempts To Distance Himself From Fauci, He Praised Him During The Pandemic
In March 2020, DeSantis tweeted, "Dr. Birx and Dr. Fauci agree; there is too high a risk that travelers from the NY Tri-State Area have been exposed to #COVID19. I appreciate their support for my executive order requiring such individuals flying into FL to self-quarantine for 14 days."
DeSantis also shared a Covid guide written by Fauci and said, "Here is a useful overview of what we know regarding #COVID19, courtesy of Doctors Fauci, Lane and Redfield."
The post Ron DeSantis' Lying Record on COVID appeared first on The Desk of Donald Trump.
Statements by Donald J. Trump
The Desk of Donald Trump

Donald J. Trump 45th President of the United States
[crypto-donation-box type="tabular" show-coin="all"]