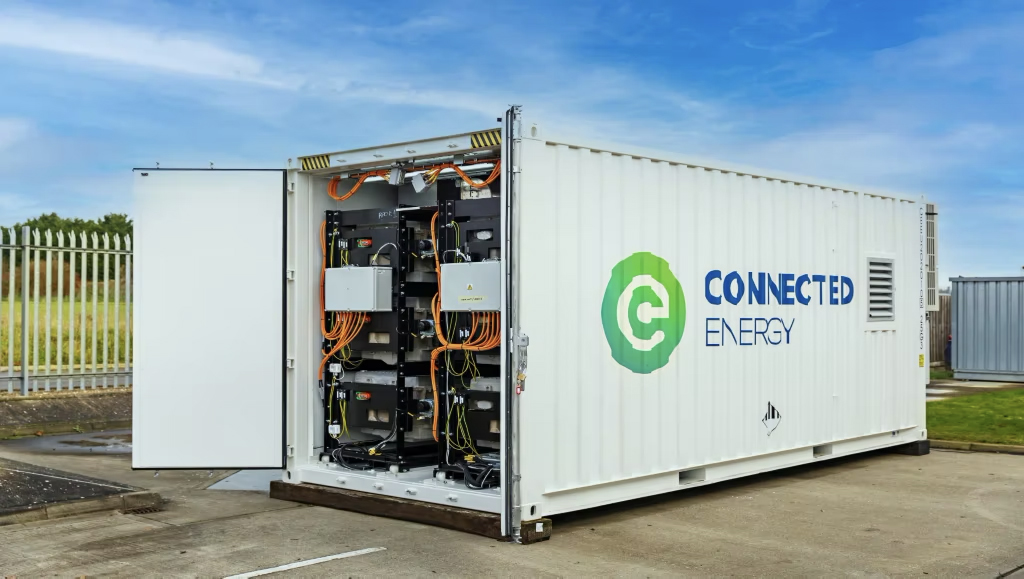 As the world transitions to sustainable transportation through electric vehicles (EVs), some are considering ways to reduce EV battery waste. One such company includes Volvo, which has announced a partnership to recycle old EV batteries into new energy storage systems.
Volvo is partnering with battery recycler Connected Energy to give EV batteries a second life as battery energy storage systems (BESS), as detailed in a press release on Wednesday. According to the release, Volvo has signed a Letter of Intent to build the BESS hardware after the companies initially announced an investment last year.
In the press release, Connected Energy CEO Matthew Lumsden writes:
"This is an exciting next step in our existing relationship with Volvo Energy with the potential to enable us to take our technology at scale into the European market. We're proud to be engaging with Volvo Energy on the development of new second life energy storage solutions.
"In the coming years, the volumes of returning batteries from first life applications will substantially increase. This represents a key opportunity for OEMs like Volvo Group. Together we have the potential to develop and commercialise second life energy storage systems that make electric vehicles (EVs) even more sustainable."
The two parties may begin developing the first prototype as soon as this year using batteries from Volvo's electric buses, trucks and other machines. The energy storage systems will be constructed into "containerized systems," and Volvo expects to launch the system in Europe by 2025.
Additionally, the press release notes that Volvo began using Connected Energy's E-STOR system at its Gothenburg, Sweden facility, which is used to analyze response rates to the electrical grid.
Volvo adopts Tesla's NACS Connector for EVs
"The Volvo Group is driven by ensuring that every battery that powers our vehicles is used to its full potential, before being recycled," said Elisabeth Larsson, Volvo Energy's senior vice president sales and services.
"Repurposing the batteries in line with circular economy principles is good for the environment, good for the consumer, and good for the Volvo Group. Our ambition for a deepened collaboration with Connected Energy announced today will be a key milestone in our mission to move from a linear business model to a circular one by optimizing the batteries' full lifecycle whilst creating a product that will enable the transition to a world powered by renewable energy."
Connected Energy points out that EV batteries still have around 80 percent of their initial energy storage capacities at the end of their use cycles. Recycling them into energy storage systems can give EV batteries a second life, reducing their carbon footprint substantially over their lifespans.
Organizations increasingly use energy storage systems to manage and store power from renewable sources. Connected Energy notes that these storage systems can also be used as backup power for the electrical grid, commercial buildings, EV chargers, and more.
Redwood Materials is another company focused on recycling EV batteries, and it was founded by former Tesla executive JB Straubel. The company and Tesla partner claims to be able to recover around 95 percent of metals from EV batteries at the end of their life cycle.
Tesla exec joins battery recycling startup Redwood Materials
What are your thoughts? Let me know at zach@teslarati.com, find me on X at @zacharyvisconti, or send your tips to us at tips@teslarati.com.
The post Volvo partnership will recycle EV batteries into energy storage appeared first on TESLARATI.
News, Battery Energy Storage System, EV Battery Recycling, Featured, Volvo
TESLARATI
[crypto-donation-box type="tabular" show-coin="all"]