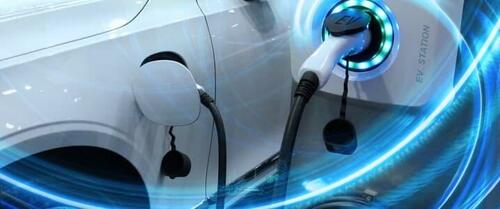 Renault Says A "Chinese Storm" Is Coming For Europe's EV Industry
Authored by Tsvetana Paraskova via OilPrice.com,
Europe's electric vehicle industry faces pressure from imports of vehicles from China, which dominates the supply chain for raw materials for batteries, Jean-Dominique Senard, chairman of France's automaker Renault, told Reuters in an interview this weekend.
"When I talk about a Chinese storm, I'm talking about the strong pressure today related to Chinese (electric) vehicle imports into Europe," Senard told Reuters.
"We are capable of making electric vehicles, but we are fighting to ensure the safety of our supplies."
Europe and the United States have been looking to reduce their dependence on China for supply of critical minerals and rare earth elements in order to reduce the risk of an energy transition slowdown if geopolitical tensions further rise.  
Earlier this year, the EU and the U.S. agreed to start talks on a Critical Minerals Agreement (CMA) on cooperation and trade facilitation.
Yet, the Chinese dominance and the recent Chinese restrictions of exports of two metals showed that Europe and the U.S. will require a lot of investments to create their own supply chains.
China's EV success is the result of years of investments in the supply chain and raw materials, Senard said, noting that it would take billions of euros for Europe to replicate this.
Last week, China sent shockwaves through the supply chain and chip markets after announcing export controls on two rare earth metals, gallium and germanium, starting on August 1.
These critical rare earth metals are used in microchip production. Former vice-minister of commerce Wei Jianguo told China Daily that the export restriction on gallium and germanium was "just the beginning" in an escalating technology war with the United States.
Following the Chinese announcement, a spokesperson for VW, which uses gallium and germanium, told Reuters the German car-manufacturing giant was "ready to take measures together with its partners if necessary."
France's Renault is looking for alternative zero-emission car technologies, its chairman told Reuters this weekend.
"We're looking for alternatives to avoid paralyzing the country if, for example, we run out of batteries," Senard told Reuters.   
Tyler Durden
Tue, 07/11/2023 – 06:30
ZeroHedge News
[crypto-donation-box type="tabular" show-coin="all"]