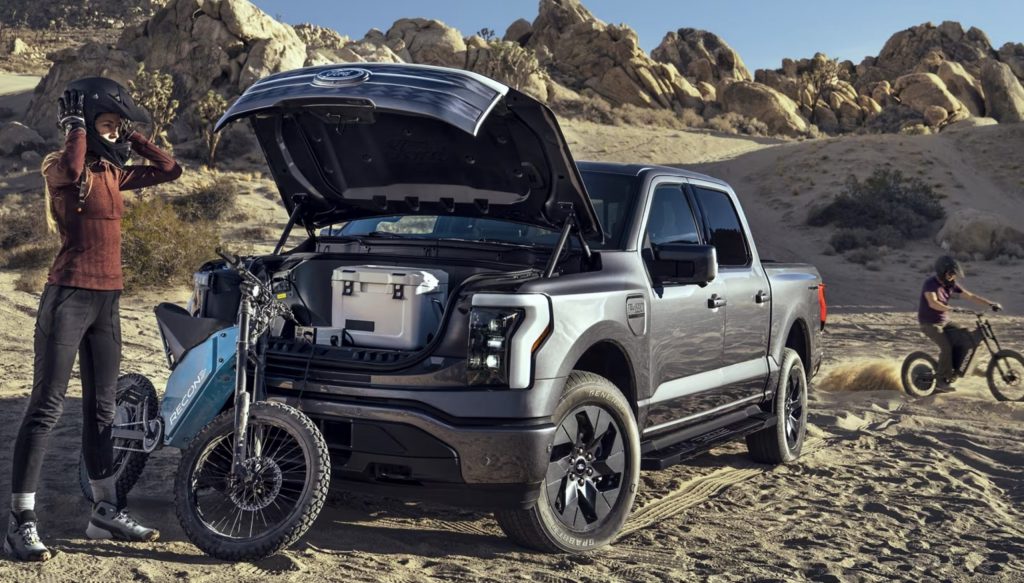 Ford reported that its F-150 Lightning sales were up over 100% in the second quarter. The legacy automaker stated EV sales have improved compared to Q2 2022. 
Ford reported that F-150 Lightning sales were up 119% in the second quarter compared to Q2 2022. Ford Lightning sales increased 4.1% compared to Q1 2023. The American carmaker noted that F-150 Lighting sales continue to attract new customers to the brand, 50% of which were new to Ford. 
Ford offers at least four F-150 Lightning variants: the Pro version, the XLT, the Lariat, and the Platinum. Select Lightning pickup trucks are eligible for the Inflation Reduction Act's electric vehicle (EV) incentives. The starting price of each variant is listed below. 
2023 F-150 Lightning Pro – $59,974
2023 F-150 Lightning XLT – $64,474
2023 F-150 Lightning Lariat – $76,974
2023 F-150 Lightning Platinum – $98,074
Besides F-150 lightning sales, Ford Mustang Mach-E sales also performed well in Q2 2023. The legacy automaker reported that Mustang Mach-E sales increased 110% in June.
"Ford achieved both best-selling brand and truck for six consecutive months this year on the strength of F-Series, vans, our new Escape, and F-150 Lightning," said Andrew Frick, vice president of sales distribution and trucks. "Our EV sales continue to grow. Improved Mustang Mach-E inventory flow began to hit at the end of Q2 following the retooling of our plant earlier this year, which helped Mustang Mach-E sales climb 110 percent in June."
The Teslarati team would appreciate hearing from you. If you have any tips, contact me at maria@teslarati.com or via Twitter @Writer_01001101.
The post Ford F-150 Lightning sales up over 100% in Q2 2023 vs 2022 appeared first on TESLARATI.
News, Featured, Ford, Ford F-150 Lightning, Ford Mustang Mach-E
TESLARATI
[crypto-donation-box type="tabular" show-coin="all"]