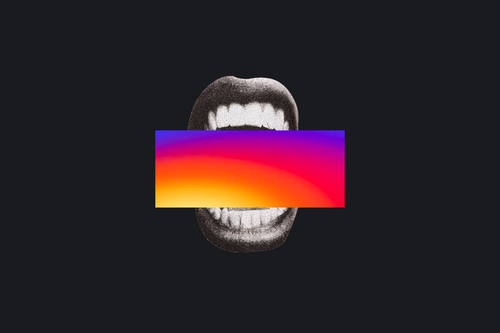 Twitter's Final Boss: Zuckerberg Wages War
Authored by Mike Solana via Pirate Wires (which we encourage readers to check out and subscribe),
I am become Thottr, the destroyer of worlds. Last night Meta launched Threads, Mark Zuckerberg's hotly-anticipated Twitter clone, and almost immediately blew a 10 million-person sized hole in the endless debate over Twitter's fate: will the House that Dorsey Built survive a little more freedom of speech, or will this be the end of the most hated company in tech press history (to which journalists all, of course, remain hopelessly addicted)? Enthusiasm for this latest clone, not only from the press but also from the industry, has been deafening, and for good reason. The truth is, Elon's Substack nuke never made much sense, nor did the media's obsession over every other fake Twitter. But Meta is a proven clone assassin; Meta's Instagram, the backbone of Threads, operates at the scale of something like 2 billion users; and the company is helmed by the most seasoned and successful social media executive in history. From Jack's inaugural "just setting up my twttr" 13 years ago, this is the first real challenge the platform has ever faced. If Zuckerberg's challenge fails, it will likely be the last. But if Zuckerberg succeeds, and Twitter declines, there will not be another conventional social media challenge to state power in our lifetime.
The now endemic drama of "we need a new, free Twitter" (which the far right defines as "the far right gets to post," and the far left defines as "the 'far right' does not get to post") began in earnest in the era of Trump. This was a couple years before Dorsey's last ditch attempt to save his platform from the fate of every other major speech platform in the country, as America lurched obviously, and dangerously, toward a single political party's de facto control of publishing. At that time, it was the right wingers pathetically declaring victory, again and again, from their freshly minted, and only ever briefly popular political ghettos: Parler, Gab, and Donald Trump's Truth Social. A couple years later, following the incredible saga of Elon's Twitter takeover, came the left's pathetic reaction, which mirrored the right exactly, and with zero self-awareness: Mastodon, Hive, and finally Post were each stupidly celebrated as the future of social media, and always for ideological rather than pragmatic reasons.  
Until yesterday, the only apolitical Twitter clone of note, and our exception that proves the rule — that this is all just war for power — was Substack's Notes, the introduction of which led to Elon's most dramatic and unfortunate overreaction to date. In stripping Substack of distribution on Twitter, Twitter nuked the only real long-form alternative publishing platform in the media ecosystem, inadvertently benefiting every one of the company's full-time assailants from the Washington Post and the New York Times to the sinking ships of Buzzfeed News and Vice (links from which are all still amplified over Substack), while significantly damaging the legacy media's only natural critics, and Elon's most natural allies. At the time of the Substack nuke, I warned of the greater threat, and the more ambitious challenge, in Meta. Twitter's potential was not the upper bounds of a media company like the New York Times ($6.5B at the time of my writing), but of a social media company like Meta ($753B at the time of my writing, after a peak of over $1 trillion). Elon's competition wasn't Chris Best, I wrote, it could only be Mark Zuckerberg.
Well, kids, here we are.
There's a good reason every Twitter clone before Threads failed: with the exception of Substack, they each had to bootstrap a social network from something like 0 people. This meant almost every person who would ever join every new, fake Twitter had to be drawn from Real Twitter, and if enough weren't drawn — rapidly — the userbase would not be large enough to sustain interest. The few people there would grow bored, and the platform would die. But Meta's Threads is built on top of Instagram, where, in the first place, janky pictures of tweets have gone viral for years, implying the Instagram userbase is at least interested in shortform text. More critically, that userbase is numbered in the billions, greatly dwarfing Twitter's, which means the population of this fake Twitter is not coming from Real Twitter. It's coming from Instagram. This is why the Threads userbase is already exploding, and users are for the most part not tweeting (thritting? thotting?) about Twitter. They're talking about other random shit, if in a mostly cringe and boring way.
This brings us to the Threads bear case.
Zuckerberg's greatest asset in Meta's war against Twitter is the population of his Instagram userbase, but in the context of shortform text the platform's userbase is also a curse. Instagram constitutes a massive population for the most part interested in pictures of butts, puppies, and food. Competence in the realm of visual stimuli, whether pictures or brief video clips of gyrating women, is totally different from the lifeblood of Twitter, and any would-be Twitter clone, which is wit. There is a reason picture and video-based content diverged from literary content early on in the history of social media, concentrating on separate platforms, and Twitter's userbase was always smaller. Word chads are rare (though we are mighty, bitch), and while Instagram is populated by an ocean of people, it is an ocean of people with nothing to say. Because he's very good at what he does, Zuckerberg seems to understand this crucial distinction among men, which is why he's been meme'ing like hell. The literal cage match he instigated with Elon was no whimsical bit of internet fun. Mark's new social media strategy amounts to an ad campaign targeting the world's top poasters, wordcels, and psychologically broken (but prolific) amphetamine-addicted poets. Why? Because two of the richest men who have ever lived now need us (lol).  
As with every new Twitter clone in the middle of a press cycle, Threads will experience massive, short term user growth. But with Instagram operating at the scale of billions, Threads' growth trajectory will dwarf every other previous entrant by hundreds if not thousands of times. At this clip, Threads' userbase will likely surpass Twitter's, ushering in a flood of obituaries from a press that lock-step hates Elon. But shortly after the Twitter obituaries will come a Threads crash of probably historic nature. The problem will be content. Most Instagram users on the Instagram word vertical will weigh to visuals, as that is all they're good at, and most observers (who comprise the bulk of every social platform population) will fail to understand why they're not just back on Instagram or the Chinese spy app. If Zuck fails to attract some core subset of actual poasters from Twitter with the lure of a far bigger audience — a group of people talented at this type of content, who only want to be around other people talented at this type of content — his latest clone will just be this:  
And then, more problematically (for all of us), this:
Setting aside the fact that the above post is technically speaking cringe as hell, and 'cringe as hell' content is now broadly representative of Thread's current stars, it's important to note Ellen isn't talking about "gay" here as defined in terms of "I am a man aware of the musical artist Betty Who." This use of "gay" is strictly meant in the contemporary, political sense of the word as Ellen, like every institutionally-endorsed voice celebrating Threads, considers the social media platform war as, primarily, a war of politics. And sure, she may no longer matter in any kind of rising cultural sense, but here, at least, Ellen's instincts are correct. Threads is the preferred app, and the last hope, of the One Party State.
While Zuck was one of the earliest champions of free speech, his company ultimately proved one of the worst censors in American history — far worse, in almost every charged political respect, than Twitter. Last night, just hours into Threads' release, it became clear Threads would police content in keeping with the Stasi hall monitor shit that defined our nation's information hellscape Covid years. Then, while the follower counts of celebrities and influencers using Threads are naturally exploding, as should be expected given Instagram's userbase, what could possibly account for the sudden popularity of journalists from our most state-friendly institutions (the Times, the Post, the dying new media giants)? Facebook is clearly amplifying all of the voices Twitter used to amplify. Will our newly (again) anointed arbiters of truth be able to compete with the unshackled shitposters of Twitter? It remains unclear, but we're about to find out.   
Given the content requirements of a short form, text-based application, the platform war does still seem, despite Zuck's tremendous population advantage, Twitter's game to lose. But Twitter can lose, especially if Elon continues to neglect his greatest asset, which is the committed, aligned interest of the most independent-minded and prolific writers who not only live on his platform, but only live on his platform. Zuckerberg might sweep every mainstream outlet, but so long as he's only juicing the Death Star the rest of us will remain orientated towards Twitter. As "the rest of us" comprises the entire future of our culture, Elon's relationship with independent writers is the only relationship that really matters.
Back in December, at the conclusion of the great 'Elon Takes Twitter' saga, I warned:
Elon's second danger is the far more formidable danger of himself. What the Twitter Files prove beyond doubt is censorship in the age of social media is power — a real and dangerous power that corrupts.
Today, there is only one rule on Twitter, and that rule is Elon is king. Ground floor, this is still preferable to Twitter's prior order of ambiguity by design, in which draconian censorship was enforced, lock-step, with every other platform, and we were all just gaslit when we asked why it was happening. But then, as Elon happens to care a great deal about political freedom, the discourse is freer than it was a year ago, and not only because of the many controversial topics writers are finally permitted to question on his platform. In changing the rules of Twitter, Elon has freed discourse throughout the country.
The rough dynamic is something like this: for real authoritarian state censorship to succeed in a free country, every major platform has to subscribe to unofficial state dogma (literally just whatever the New York Times editorial board wants), or at least fear the state enough to submit. Until Elon's Twitter, every major platform submitted. But in such a system even one platform's resistance breaks the whole machine. Today, if Facebook censors information about the Wuhan lab (along with Google, YouTube, and TikTok), we can all still read about it on Twitter. Censorship elsewhere is therefore meaningless. Our Overton Window broadens to a more tolerable degree. Liberty is not guaranteed, but our odds greatly improve.
Recently, Twitter has more often stumbled in the context of the platform's perceived competitors, and nowhere more than in the case of Substack, a still relatively unknown (among normal, happy people) content management system . There is a naïve question of the open internet here, and whether we might all just live up to the earlier, superior ideals of the 90s, which I'll table on account of I'm trying not to be an idiot. Until Bitcoin finally gets around to "solving this," the halcyon, glorious days of web anarchy are over, and Twitter is not the first, but the last great giant to fall. In terms of Twitter's dominance, however, Substack could and should be one of Elon's most important partnerships, and defenses against state power. If Twitter isn't going to clone Substack — precisely, with all the vital freedoms and benefits it now affords writers — he needs to either buy the thing or free the Substack boys from prison. Because this is war now, with real consequences, against a real challenger, and Twitter is going to need every advantage that exists to realize Elon's original vision for speech in this country.
I still believe in that vision — a vision of legal dissent — and I hope Twitter acts in the most rational manner to secure that vision. Because a wild, free Twitter is still our last hope of a free country, and I really do like talking shit.
-SOLANA
Tyler Durden
Fri, 07/07/2023 – 17:40
ZeroHedge News
[crypto-donation-box type="tabular" show-coin="all"]