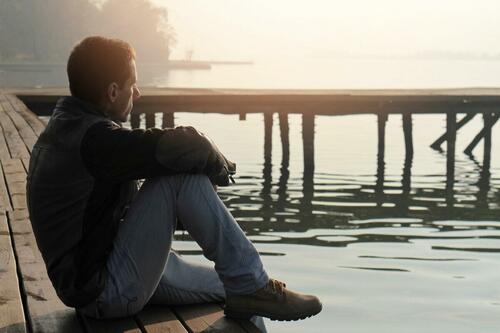 A Record Number Of 40-Year-Olds Have Never Been Married
Authored by Jane Nguyen via The Epoch Times (emphasis ours),
According to a new analysis of Census Bureau data by the Pew Research Center, a record number of 40-year-old Americans who have never been married reached a record high in 2021.
A quarter of 40-year-olds in the United States have never been married, Pew Research reported on June 28. Most lived alone, with just 22 percent of never-married 40- to 44- year-olds living with a romantic partner.
The findings revealed a downward trend of delaying marriage or foregoing it altogether among people born during or after the 1960s, according to the report. In 1980 only 6 percent of 40-year-olds had never been married. That increased by five percentage points per decade until 2021.
The trend is "notable because the share of 40-year-olds who had completed at least a bachelor's degree was much higher in 2021 than in 1980," 39 percent versus 18 percent, said Richard Fry, a Pew senior researcher.
"More-highly educated 40-year-olds are more likely to have married, but the growth of this group has not reversed the overall trend of delaying or forgoing marriage," Fry added.
The Pew report found that 40-year-old men were more likely not to have been married than women in 2021, with 28 percent of men and 22 percent of women falling into this category.
The Pew analysis noted that many unmarried 40-year-olds in previous decades ultimately married later in life. About 1 in 4 of the 40-year-olds who were not yet married in 2001 had wed by the time they turned 60.
If the pattern continues, the research center predicts that "a similar share" of never-married 40-year-olds would also get married in the coming years.
The research center conducted the analysis to look at how marriage rates have changed among 40-year-olds in the United States from 1850 to 2021. The report comes as birth rates and marriage rates in the United States have declined for decades.
Meanwhile, a 2022 report from the University of Virginia's National Marriage Project found the median age of first marriage has increased over the last 50 years, "from 23 in 1970 to about 30 in 2021 for men, and from 21 in 1970 to 28 in 2021 for women."
But a later marriage may not necessarily mean a better one: 81 percent of husbands who married earlier said they were satisfied in their marriages, compared to 71 percent of those who married later, the report found. There were similar results among women, though with a smaller difference–73 percent of earlier-married women were satisfied, compared to 70 percent of later-married women, the report said.
The Rise of Single People
The decreasing marriage rate has led to a spike in the number of people living alone. As of 2021, 37 million Americans live alone, according to census data.
There are various reasons marriage is losing ground in America. Some of them are societal; there is very little public stigma around being single. Other factors include the sexual revolution, the feminist movement, and declining rates of religious observance.
However, this phenomenon is not confined to the United States, as marriage and birth rates have fallen in much of the world, including Europe and Japan.
While not all adults living alone are lonely, many are, and these individuals are more likely to lack significant social connections, which can be deadly.
According to a recent report from the U.S. surgeon general titled "Our Epidemic of Loneliness and Isolation," loneliness is more than just a bad feeling, it harms individual and societal health. It's associated with a greater risk of cardiovascular disease, dementia, stroke, depression, infection, anxiety, and premature death.
According to the report, the effect on mortality of being socially disconnected is similar to that of smoking up to 15 cigarettes per day and is even greater than those of obesity and physical inactivity.
Large population studies have documented that among initially healthy people tracked over time, those who are more socially connected live longer, and those who experience social deficits, including isolation, loneliness, and poor-quality relationships, are more likely to die earlier, regardless of the cause of death, according to the report.
Tyler Durden
Mon, 07/03/2023 – 23:00
ZeroHedge News
[crypto-donation-box type="tabular" show-coin="all"]