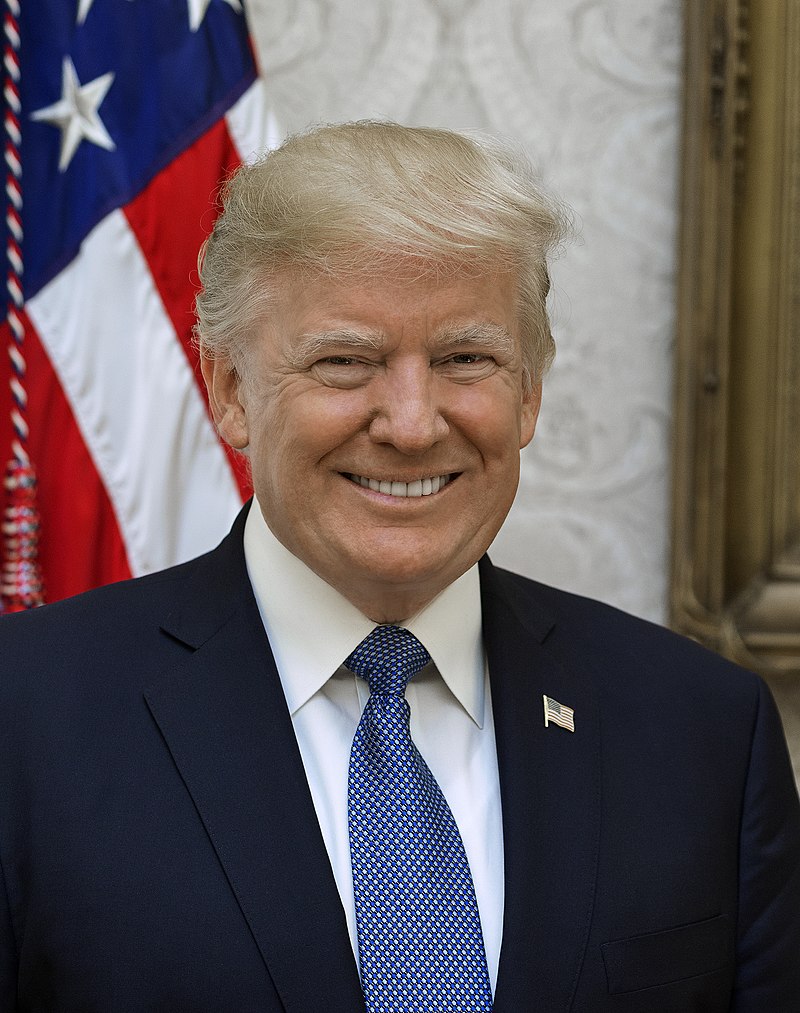 "On Monday afternoon, we received more clarity about why the Biden Justice Department decided to indict President Trump now. 
Sen. Chuck Grassley announced on the Senate floor that the Ukrainian businessman that allegedly bribed Joe Biden and his son Hunter Biden kept 17 audio recordings of his conversations with them as an "insurance policy."
There are no coincidences in Washington. The indictment of President Trump is a flailing effort to distract the public from Biden's corruption. 
The indictment also comes amid President Trump's surging poll numbers. Not only is President Trump the clear front-runner in the Republican primary, but he's also the Republican best positioned to defeat Joe Biden. 
A poll conducted by the Democracy Institute found that President Trump is "the only Republican who can beat Joe Biden in the 2024 election."
As President Trump said in an interview Monday,  Biden "can't win the election fairly and squarely."
"He's going to use law enforcement to try and win an election that he can't win at the ballot box," President Trump told Americano Media.
To be clear, legal experts agree that the Presidential Records Act gives presidents the ability to keep documents — classified or not.
In fact, a 2012 federal court ruling found that audio tapes Bill Clinton kept in his sock drawer after leaving the White House were his personal property.
These types had national security information– including recordings of calls with world leaders and military deliberations. The judge, an Obama nominee, wrote that  "the President enjoys unconstrained authority to make decisions regarding the disposal of documents."
Judge Amy Berman Jackson noted, "the President is completely entrusted with the management and even the disposal of Presidential records during his time in office."
The Presidential Records Act does not apply to vice presidents. Joe Biden's storage of classified documents at his Chinese-funded think tank and personal garage is illegal.
As Mike Davis, president of the Article III Project, wrote: "As a matter of clarity, let's contrast Biden's theft of classified documents with Trump's lawful handling of presidential records. As the commander-in-chief under our Constitution, the president of the United States has the absolute power to declassify records as he sees fit. In addition, under the Presidential Records Act, a departing president can take a personal copy of any of his presidential records—classified or not. The vice president is afforded neither of these privileges."
A case this reckless would only be brought forth by partisan unethical prosecutors.
The lead prosecutor, Special Counsel Jack Smith, has a history of targeting conservatives. Congressman Jim Jordan deposed Smith in 2014 due to Smith's role in trying to prosecute conservative nonprofits targeted in the Lois Lerner IRS scandal.
His deputy has a record of misconduct. Karen Gilbert, who will be leading the prosecution in Miami, was "publicly reprimanded by a judge in 2009 for 'gross negligence' in connection with secretly taping a defense lawyer and an investigator."
This election interference will fail. Voters are standing with President Trump. A recent CBS poll shows nearly 80 percent of Republicans believe the indictment is politically motivated."
The post What You Need To Know appeared first on The Desk of Donald Trump.
Make America Great Again Statement
The Desk of Donald Trump

Donald J. Trump 45th President of the United States
[crypto-donation-box type="tabular" show-coin="all"]