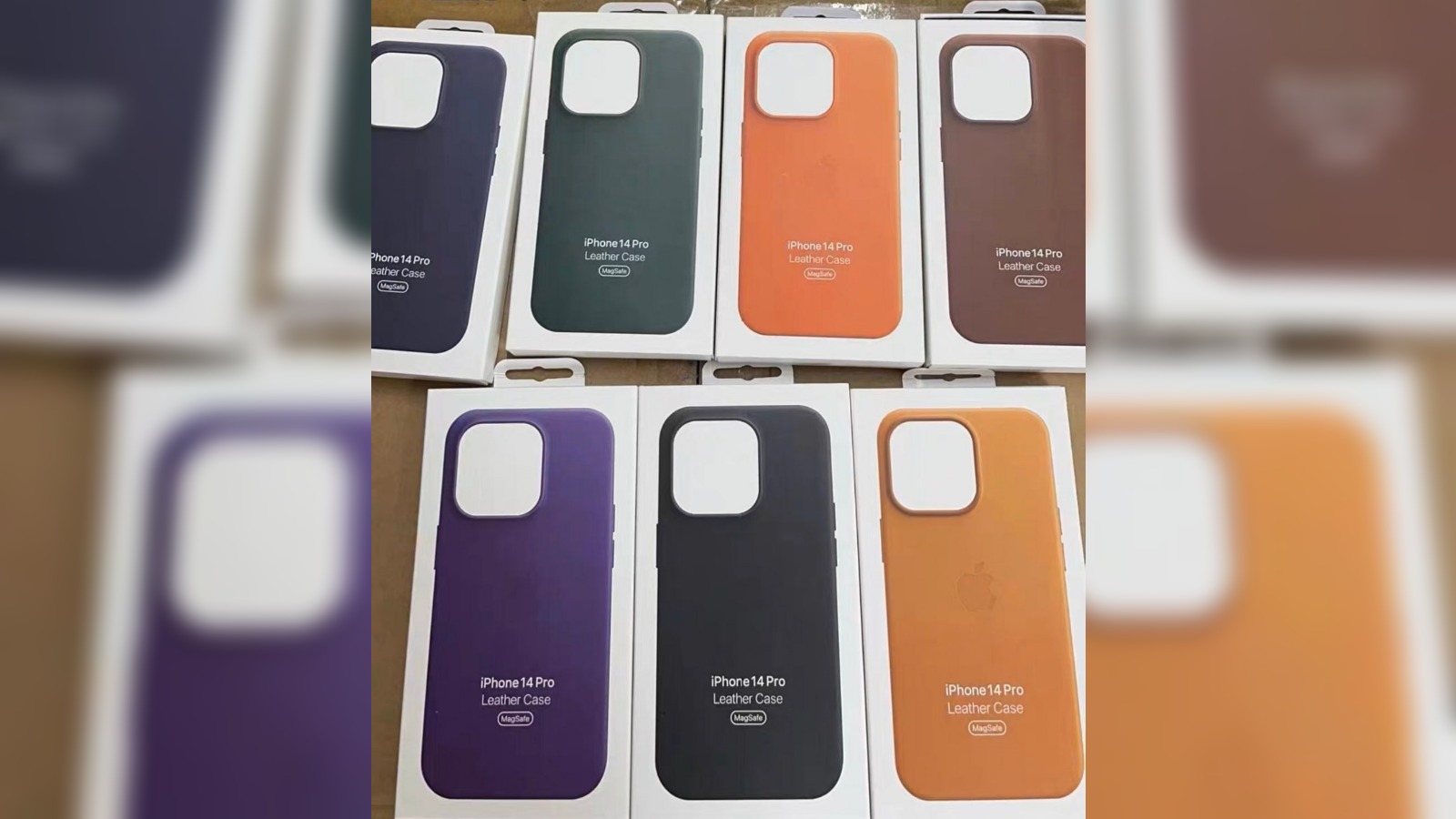 iPhone case and Apple Watch band color options are often refreshed on a seasonal basis, and it appears that trend will continue this spring.
Twitter account Majin Bu today claimed that Apple plans to make its Leather Case available in two additional colors for the iPhone 14, iPhone 14 Plus, iPhone 14 Pro, and iPhone 14 Pro Max, as part of an upcoming spring collection. The added colors would be Deep Violet and Golden Brown, both of which Apple has offered in the past. Existing color options for the case include Umber, Forest Green, Ink, Midnight, and Orange.
Deep Violet was a color option for the iPhone 12 series of Leather Cases, while Golden Brown remains an option for the iPhone 13 series of Leather Cases. Apple also offered the iPhone Leather Wallet and AirTag Leather Key Ring in Golden Brown.
Apple has recycled iPhone case colors in the past, so this rumor is plausible. For example, one of the current iPhone 14 Leather Case color options is Forest Green, which was previously available for the iPhone 11 Leather Case. Majin Bu has accurately leaked some iPhone case colors in the past, although their track record is not perfect.
Apple introduced new spring color options for iPhone cases and Apple Watch bands on Tuesday, March 8 last year, so new color options could be announced as early as this week if Apple sticks to the same schedule this year.
A rumored Yellow edition of the iPhone 14 and iPhone 14 Plus could be announced around the same time as the new cases and bands.
This article, "iPhone 14 Cases Rumored to Launch in New Colors Soon" first appeared on MacRumors.com
Discuss this article in our forums
iPhone 14, iPhone 14 Pro, iPhone Cases, Majin Bu
MacRumors: Mac News and Rumors – All Stories