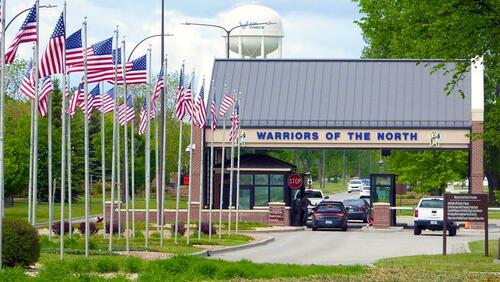 "Significant Threat To National Security": US Air Force Warns Over Chinese Corn Mill In North Dakota
The US Air Force has warned that the construction of a Chinese-owned corn mill in North Dakota poses a "significant threat to national security."
Grand Forks Air Force Base located 12 miles from proposed building site of Chinese-owned corn mill in North Dakota.
The company which owns the mill is Fufeng Group, an MSG and xantham gum manufacturer based in Shandong province, China, bought 370 acres of farmland in Grand Forks – along with the promise that the $700 million site would economically benefit the region.
According to GOP Sens. John Hoeven and Kevin Cramer, however, the Air Force says: "the proposed project presents a significant threat to national security with both near- and long-term risks of significant impacts to our operations in the area," though the military branch declined to state specific threats.
Thousands of residents have speculated that the corn mill might be used for spying, however.
In August of last year, at least 5,000 residents signed a petition aimed at preventing the mill's construction.
Mayor Brandon Bochenski, while initially supportive of the mill, came out on Tuesday saying that it should be stopped.
"The federal government has requested the city's help in stopping the project as geo-political tensions have greatly increased since the initial announcement of the project," he said, adding that he would block construction by denying building permits and refusing to connect city infrastructure to the site, Yahoo News reports.
Fufeng USA's Chief Operating Officer Eric Chutorash has since denied that the mill would be used to spy on or harm the U.S.
The corn mill was proposed to be built 12 miles away from the Grand Forks Air Force Base, which is home to U.S. intelligence, surveillance and reconnaissance units, including its top-secret drone technology. -Yahoo!
In a Tuesday joint press release, Cramer and Hoeven called on Grand Forks officials to "discontinue" the project, and instead "work together to find an American company to develop the agriculture project."
Tyler Durden
Thu, 02/02/2023 – 20:50
ZeroHedge News
Donate To Address
Donate Via Wallets
Bitcoin
Ethereum
Dogecoin
Monero
Donate Bitcoin to The Bitstream
Scan the QR code or copy the address below into your wallet to send some Bitcoin to The Bitstream
Tag/Note:-
Send Bitcoin (BTC)
Donate Ethereum to The Bitstream
Scan the QR code or copy the address below into your wallet to send some Ethereum to The Bitstream
Tag/Note:-
Send Ethereum (ETH)
Donate Dogecoin to The Bitstream
Scan the QR code or copy the address below into your wallet to send some Dogecoin to The Bitstream
Tag/Note:-
Send Dogecoin (DOGE)
Donate Monero to The Bitstream
Scan the QR code or copy the address below into your wallet to send some Monero to The Bitstream
Tag/Note:-
Send Monero (XMR)
Please Add coin wallet address in plugin settings panel