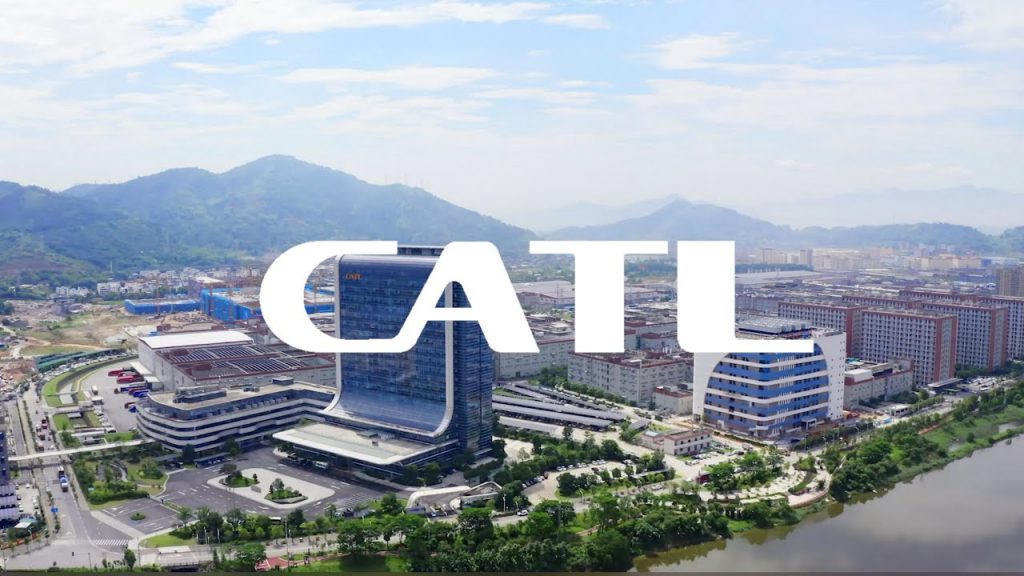 CATL is continuing to expand battery production in China as it looks to maintain its grip on the battery cell market.
As many national governments, notably the United States, have looked to challenge China's chip and battery production dominance, the collateral damage has been the Chinese battery supplier CATL, which still holds the position of the world's largest battery cell producer. But as competitors look to establish new production in the U.S., Europe, and South Korea, CATL has doubled down on its home market of China.
In a video posted by WuWa on YouTube, CATL is seen continuing construction of its newest Chinese battery production facility just outside of Shanghai.
The video shows CATL's newest Shanghai production location, which will be coming online later this year. Construction of the new plant began nearly two years ago, and when complete, the new facility will have a staggering output of 80GWh. According to some estimates, that is enough battery capacity for 800,000 vehicles per year.
At the same time, CATLs closest rivals are expanding production of their own, mostly in South Korea and the U.S. LG Chem is one such company that has placed billions in investing in multiple new manufacturing locations in the U.S. Similarly, SK On has most recently starting construction on a new battery production location that will supply Ford in the coming years.
Due to Inflation Reduction Act stipulations, CATL and other Chinese battery manufacturers are ineligible for Federal incentives, but that doesn't seem to be stopping CATL as it is reportedly in talks with Ford to establish LFP battery production via a creative ownership system with the American automaker.
It remains unclear how Tesla's relationship with CATL will change in the coming years, but with the changes that have been put in place by the Inflation Reduction Act, there is no doubt that it will. And as European countries also look to move away from China as a sole supplier, Tesla may become more incentivized than ever to distance itself and work with new partners.
What do you think of the article? Do you have any comments, questions, or concerns? Shoot me an email at william@teslarati.com. You can also reach me on Twitter @WilliamWritin. If you have news tips, email us at tips@teslarati.com!
The post CATL seen constructing new battery production facility in China appeared first on TESLARATI.
News, Video, Battery Production, CATL, Featured
TESLARATI
Donate To Address
Donate Via Wallets
Bitcoin
Ethereum
Dogecoin
Monero
Donate Bitcoin to The Bitstream
Scan the QR code or copy the address below into your wallet to send some Bitcoin to The Bitstream
Tag/Note:-
Send Bitcoin (BTC)
Donate Ethereum to The Bitstream
Scan the QR code or copy the address below into your wallet to send some Ethereum to The Bitstream
Tag/Note:-
Send Ethereum (ETH)
Donate Dogecoin to The Bitstream
Scan the QR code or copy the address below into your wallet to send some Dogecoin to The Bitstream
Tag/Note:-
Send Dogecoin (DOGE)
Donate Monero to The Bitstream
Scan the QR code or copy the address below into your wallet to send some Monero to The Bitstream
Tag/Note:-
Send Monero (XMR)
Please Add coin wallet address in plugin settings panel