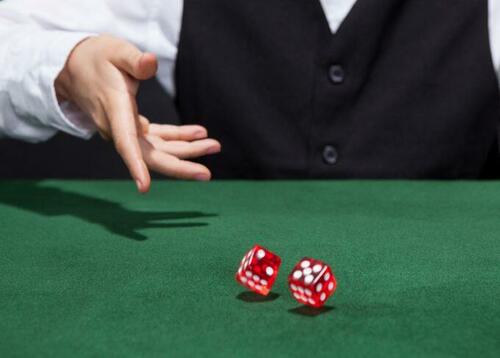 ZH Geopolitical Week Ahead – 'Escalation & No Diplomatic Off-Ramp'
A new weekly round-up of geopolitical flashpoint and energy news we're keeping our eyes on, and trends impacting global markets, for Premium members and above…
This first week of 2023 has already seen an expected intensifying of escalation combined with no diplomatic off-ramp in Ukraine, especially given Sunday's unprecedented Ukrainian attack using US-supplied Himars missiles on a Russian conscript barracks in Donetsk. Soon after, in a rare admission given the high death toll, Russia's defense ministry confirmed 63 fatalities, while Ukraine is alleging some 300 to 400.
But it was a devastating enough attack for rare internal pressure to be placed on the Kremlin, with Russian nationalists now increasingly venting their rage at military commanders for failing in better protecting their troops, and implementing effective defense efforts. Emboldened by this 'successful' massive strike, Ukraine is now vowing to conduct "deeper and deeper" strikes inside Russia, according to the Telegraph. All signs continue to point to a ramping up of US involvement, public statements out of Washington to the contrary notwithstanding.
Other trends we are tracking include declining US-Saudi relations, as well as the potential for friction between the United States and the new hard-right Israeli government under Likud leader Benjamin (Bibi) Netanyahu. Both countries, once the closest of all regional friends of Washington, appear to be softening toward Russia… and in the Saudi case, China too.
Another trend and flashpoint going into 2023 will continue to be what some have aptly called the Ukraine-ification of Taiwan, potentially leading to future hot conflict. 2022 saw a record number of Chinese planes buzz the self-ruled island, a tempo only likely to continue. On the energy front, Europe is experiencing a surprise record-setting winter in terms of warm weather and high temps, something which ironically enough has served to blunt Putin's 'energy weapon'.
Below are more developments we are closely following this week…
Russia-Ukraine War
Little hope that 2023 will bring peace, despite some European leaders signaling they want a way out, but Ukraine 'not in the mood to compromise' for peace talks: FOX
Russia says it has received recent assurances from the US side that the Patriot missile batteries to be sent to Ukraine will not be manned by American personnel on the battlefield: TASS
Zelensky says Russia plans to ramp up drone strikes as part of a plan to "exhaust" Ukraine's population and defenses: AJ
Ukraine's defense minister claims that starting sometime early this month, borders will be closed in Russia, martial law will be declared and a new wave of mobilization will begin: NEXTA
Even The New York Times has expressed rare concern over Zelensky's latest anti-democratic moves, particularly a sweeping press crackdown: NYT
Growing anger inside Russia and among Kremlin officials directed at Russian military commanders in wake of one of single deadliest strikes on a Russian base: Reuters
Kiev is claiming 400 dead Russians in the attack, reportedly with US-supplied Himars: BBC
Russia recently issued new threats to blow up railways, bridges and tunnels in order to halt movement of US weapons: RT
Moscow claims its forces destroyed Himars in new strikes: RT
Ex-NATO General on Ukraine ceasefire: "I expect a standstill in early summer": Germany's Funke media group
Ukraine vows "deeper and deeper" strikes inside Russia: Telegraph
Ukrainian Orthodox Church (Moscow Patriarchate) holds last service in famous Kiev Caves Monastery: Video
China-Asia
China's warplane incursions into Taiwan air defense zone doubled in 2022, bulk of these after Pelosi's Taiwan visit: Guardian 
America's longtime 'strategic ambiguity' doctrine collapsing? The Hill
Both sides continue pledging they don't want war, as Taiwanese President Tsai Ing-wen is urging Beijing to resume talks: Bloomberg
Signaling softer stance? China appoints ambassador to US, Qin Gang, as new foreign minister: The Hill
Taiwan's peace gesture to China – offers pandemic aid amid Covid surge: AFP
Foreigners sold a record NT$1.23 trillion last year (New Taiwan dollar), highest amount on record, Taiwan Stock Exchange says: Taipei Times
Ongoing disputed border tensions between India & China in Himalayas ensnare cashmere wool trade: WaPo
China and Russia increasingly and openly embraced by Saudi Arabia while royals snub US: Insider
US in talks with South Korea to manage a nuclear deterrence presence: AP
This after Kim ordered 'exponential' expansion of nuke arsenal: AP
Japan and Russian relations sink to lowest level in decades: Reuters
Middle East
CENTCOM released end of the year report indicating US carried out 313 missions in Iraq and Syria against ISIS, killing 686 suspected members: Pentagon
Lindsey Graham issues rare criticism of Israel over 'pro-Russia' line: TOI
Lavrov congratulates new Israeli government in phone call, chummy relations angering Kiev: TOI
Israel far-right minister enters Al-Aqsa Mosque in provocation as Palestinian anger mounts: MME
Hamas says it 'Won't Sit Idly By': MEE
2022 the deadliest year for Palestinians since 2nd Intifada: MEE
Netanyahu wants normalization with Saudis as big Abraham accords summit set for March in Morocco: New Arab
Moscow-brokered Syria and Turkey detente on horizon as another summit set: Defense Post
But some see major Turkish anti-Kurdish offensive in Syria as still imminent: Al Monitor
French warship seized $24 million worth of illegal drugs from a fishing vessel in North Arabian Sea: US Navy
Comprehensive new 'Arab Index' shows rising anger over sinking economies, poverty and inflation: New Arab
800 Starlinks already in Iran to help the protesters? IranIntl
UK To designate Iran's IRGC as a terror organization: Telegraph
Turkey's inflation actually slowing down, in boost to Erdogan ahead of elections: Al Monitor
Latin America
Brazil's Lula received letter from China's Xi Jinping expressing desire for increased cooperation: Reuters
Notorious gang leader was freed in Mexico prison attack that killed 17: AP
Multiple killed in shoot-out as Mexico hunts down 30 inmates who escaped: BBC
Bolivia unrest continues after opposition leader's arrest: AJ
Maduro says Venezuela "ready" to work toward normalization with the US: Daily Mail
Chevron sending 2 oil tankers to Venezuela under US approval for first time in years: Reuters
Soccer legend Pele mourned in Brazil and across the world: BBC
Energy
Bulgaria inks long-term agreement to use Turkish gas terminals: AJ
Germany halted imports of Russian oil via Druzhba pipeline as of Jan.1: Oil Price
UK confirms it stopped importing Russian LNG to stop 'financing Russia's war': EuroWeekly
Unprecedented warmer winter for Europe: Russia's 'energy weapon' backfires? Fortune
Pressure is on for Russia to accelerate deliveries East: Oil Price
EU officials tell Ukraine they've stopped 90% of Russian oil supplies: Interview
UK: risk of winter power cuts fade as gas prices dip: Guardian
But gas crisis to continue as planners look ahead to Winter '23: BBG
Tyler Durden
Tue, 01/03/2023 – 13:25
ZeroHedge News
Donate To Address
Donate Via Wallets
Bitcoin
Ethereum
Dogecoin
Monero
Donate Bitcoin to The Bitstream
Scan the QR code or copy the address below into your wallet to send some Bitcoin to The Bitstream
Tag/Note:-
Send Bitcoin (BTC)
Donate Ethereum to The Bitstream
Scan the QR code or copy the address below into your wallet to send some Ethereum to The Bitstream
Tag/Note:-
Send Ethereum (ETH)
Donate Dogecoin to The Bitstream
Scan the QR code or copy the address below into your wallet to send some Dogecoin to The Bitstream
Tag/Note:-
Send Dogecoin (DOGE)
Donate Monero to The Bitstream
Scan the QR code or copy the address below into your wallet to send some Monero to The Bitstream
Tag/Note:-
Send Monero (XMR)
Please Add coin wallet address in plugin settings panel